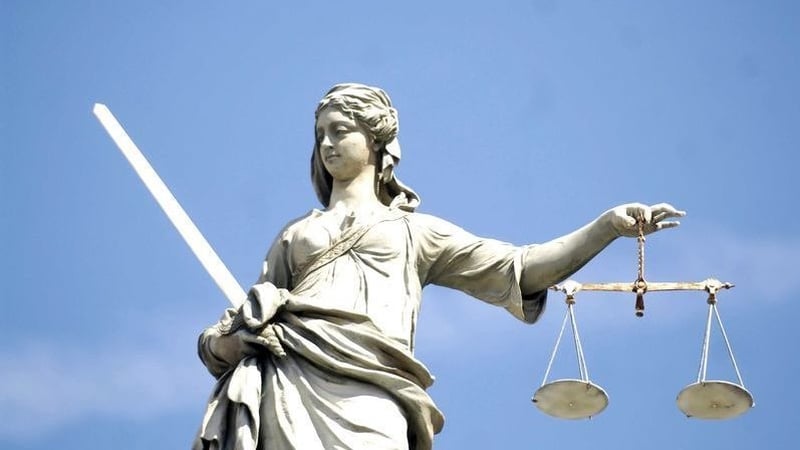 The uncertainty over Brexit since 2016 has brought some positives for the legal profession in this country.The number of English and Welsh solicitors seeking admission to the Irish roll of solicitors has reached record levels. The Law Society's latest figures show that, as of yesterday, 1,640 solicitors from England and Wales sought and gained admission to the roll this year so far.  That compares to 806 in 2016 and an average of 50 joining the roll annually prior to the referendum.However, the prospect of a no-deal crash-out on 31 October raises particular challenges for a number of specific areas of law. Solicitors who work with children in the care and justice systems are concerned about contingency plans. They want to know what arrangements have been made in relation to children in care, placed in residential or therapeutic units in the UK.There are only a small number of these placements and they are relatively rare, but they involve some of our most vulnerable citizens. The placements are required if a child in care needs specialist care or therapy not available in this country.
Child law specialist, Gareth Noble, of KOD Lyons solicitors, said the Department of Children and Youth Affairs have had to consider and ensure there are contingency plans in respect of Ireland's arrangements with the UK in the event of a no-deal Brexit.He added: "The sad reality for the most vulnerable of our children, in meeting their therapeutic needs, has been our dependence on facilities within the UK to meet those needs," Mr Noble said. "Any bilateral arrangements necessary to provide legal clarity on therapeutic interventions for existing or fresh cases of children needing to access those vital services were an absolute requirement at this stage.  We couldn't countenance a situation where gaps could emerge in providing that care, should the UK exit the EU on October 31st."
The Child and Family Agency, Tusla, told RTÉ News "there should be no legal or data protection impediments" to ensure the effective placement of children abroad if there's a no-deal Brexit. The agency said in such a scenario, the 1996 Hague Convention to which both Ireland and the UK are signatories, would continue to apply and such out of state placements could be governed by the Convention. It said placements were made only in "exceptional, needs-based circumstances," with the expressed intent of returning children to care within the Irish State or to support reunification home. There is concern too about the effects of a no-deal Brexit among barristers working in the area of extradition. It's business as usual for the moment, but some report the High Court moving to expedite cases involving extradition to the UK. Barrister Kieran Kelly said there was some anecdotal evidence of pressure to get UK cases concluded as the European Arrest Warrant system will "fall by the wayside" in such cases, if the UK crashes out. But he noted that the Withdrawal of the United Kingdom from the European Union (consequential provisions) Act – the so-called "Brexit Omnibus" Act – contains some provisions for alternative arrangements to be put in place. An analysis by solicitors Kenan Furlong and Louise Byrne from A&L Goodbody's white collar crime unit, has suggested that the measures contained in the Act would "inevitably lead" to delays in extraditions between Ireland and the UK as well as higher costs and the possibility of political interference in such matters.Solicitors Eversheds Sutherland have warned that legal disputes between Irish and UK entities could get trickier in the event of a no-deal scenario. Norman Fitzgerald, who is a partner in the firm's dispute resolution and litigation department in Dublin, says businesses need to consider and prepare for the impact on existing or future litigation and dispute resolution."A no-deal Brexit means no agreement between the EU and the UK on the framework for judicial cooperation," Mr Fitzgerald said. He said this meant that all EU law would cease to have automatic effect in the UK and the "seamless" EU-wide platform for litigation and enforcement of judgments would not be available when suing UK entities.He said the key areas to be considered would be jurisdiction, the service of proceedings, enforcing judgments, alternative resolution, insolvency and restructuring.  He said service of Irish proceedings in the UK may require court applications for permission in Ireland and the UK, and the enforcement of Irish judgments could become more cumbersome. There would be no automatic recognition of Irish insolvency proceedings in the UK he said, and vice versa. Separate court applications may be necessary in the UK courts and this he said could lead to increased costs and delays, with a consequential impact on creditors. He advised business to check key contracts for jurisdiction clauses, and if possible, consider changing jurisdiction to Ireland. He said businesses should act quickly and if in dispute with a UK entity, should consider issuing proceedings now.Solicitor Peppe Santoro of Venture Legal Services in Dublin warns that while the physical problems of borders are the most obvious consequences of Brexit, some of the "invisible processes that underpin a modern economy" were likely to be materially affected for some time to come.He said there may be an impact on data processing if the UK leaves the EU in a disorderly way and becomes a "third country". A standard contract in relation to processing data with a UK-based processor usually assumes both parties are in the EU. Irish businesses who use UK-based entities to process the personal data of their customers or employees may find they are in breach of GDPR legislation if they are exporting personal data to the UK based on existing data processing agreements and may need to alter their procedures or contractual arrangements, he said.Mr Santoro also flagged the issue of recognising professional qualifications and licences. English and Welsh lawyers may be flocking here in unprecedented numbers, but the recognition of UK qualifications here – and EU qualifications in the UK – for other professions, such as doctors, nurses, pharmacists and airline pilots, may become far more time-consuming and costly, he said, if there is no deal.
Story from: https://www.rte.ie/news/brexit-countdown/2019/1001/1079329-brexit-and-the-law/
Child law specialist, Gareth Noble, of KOD Lyons solicitors, said the Department of Children and Youth Affairs have had to consider and ensure there are contingency plans in respect of Ireland's arrangements with the UK in the event of a no-deal Brexit.